About us
We are authors, composers and producers who decided to become independent by selling the products of our work directly to music lovers. The choice of music presented here is done according to our tastes and our culture musicale. It is basically electronic music influenced jazz, funk, Afrobeat, broken beat, house and soul.
Our team

MISSOLESS aka Olessia TOURKEVITCH:
pianist, singer, composer, arranger, sound engineer, designer, and creator of this site.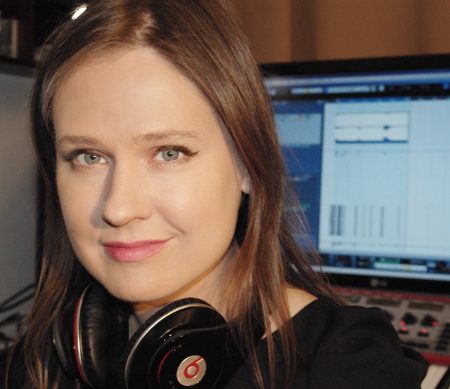 After having studied in High School of Classical Music in Moscow, she began her career in Russian Show Business as a composer, arranger, pianist, singer and choir singer involved in many individual projects or working with some famous Russian artists.
  In France, she immersed herself in universes of jazz, funk and salsa, playing piano in several bands, while cooperating with various musical projects as a producer: STEPPAH HUNTAH (play-listed by Gilles Peterson), NU TROPIC, REAL BANDIDOS. She also made several remixes, original and featured songs with labels such as JAZZMIN RECORDS, COMPOST, RAW CANVAS RECORDS, SOULTRONIK, STALWART LABEL...
Composer, arranger, sound engineer, pianist, singer, producer, owning her own professional recording and mixing studio (MANYVIBES Studios - Strasbourg France), MISSOLESS does know what it is all in the field of modern electronic music production..

MADSAX aka Fabrice LAUER:
saxophonist, clarinetist, singer, composer, arranger, showman.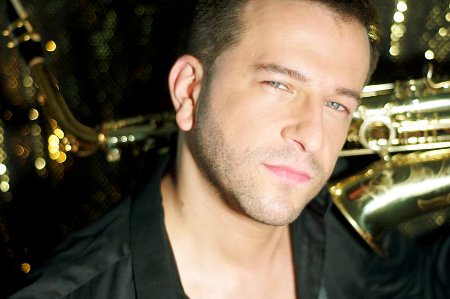 For those who have not attended one of his impressive performances in clubs yet, MADSAX has been a worthy representative of the House area for a decade with his dynamic, trendy and unique show. He always aims at rocking the Dance Floors of all the best spots around the world (ELECTRO, HOUSE, DEEP, PROGRESSIVE)
  Based in Paris, constantly between Cannes, Monaco, London, Oslo, Miami (with Barbara Tucker), Ibiza, Dubai, Bangkok, MADSAX is regularly invited to accompany the best DJ in the world (powered by Laurent Wolf in 2003 and participation in the evening F** me I'm Famous in 2006, NIKKI BEACH WORLD TOUR  in 2008, CAFE DEL MAR ORIENT WORLD TOUR since 2010, ..)
  He is also a prolific keyboard player, arranger and producer, and has been participating in numerous tracks for several years (LOS CHICANOS at Defected, ATM SunshineRecord Clamaran, NUEVA VIDA @ EMI, ..). In order to develop his musical universe and his own productions, he has initiated the creation of the studio and the label MANYVIBES with MISSOLESS, whom he collaborated with for over 10 successful years.
FEEDBACKS:
Rainer Truby: "Super stuff Olessia! I like quite a few tracks from there, my faves are "Oless´s Dream", "Love That Satisfies" and many more... All the best and thanks a lot for the music...Rainer"
"thanks for your visit and for your super great stuff, really soulful, very musical.. I enjoy to mix then..."
("LOVE THAT SATISFIES" played by Rainer Trueby.)

Gilles Peterson: (about "LOVE THAT SATISFIES") "that's good!"

Marc Mac:  "Thank you for sending me the good music. speak soon."

DJ Rork:  "i love your sound!! I heard your CD sample from Miami! very nice vibes!! :) Bravo!!"
"compared to all the stuff i received these last times, your CD is the more interesting!"

Daz-I-Kue: "Olessia...will definitely support. Some bumping quality stuff going on here"

Barry King:  "Thank you for the music,it very good..i will be playing these..which one's came out when !.....this is the sort of music i like to wirte about and expose...keep me in the know...safe..B.K."
" i love the music on Soundcloud..please send me some to play...Sunnymood is a must..nice one...B.K."

Doruk Ozlen: "Hi Olessia! I did like the cd!! Thank you. You should come to Miami next year with Fabrice."
 Dego: "thanks for the cd at the basel festival. Like 'oless's dream'.

Tom Wieland (about "UNDER THE SUN") :"Great job! diigin this"

Bruce Qureshi (Liquid Fusion):  "WOW!...Many thanx indeed Olessia for some quality vibes...defo be supporting ALL! at my sessions. anything I can do to push the Vibes please jus Holler me. Much love and respect, Bruce Q."

Thomas Deschamps (Nassau, Ghetto Freaks Productions): "i heard your sound I love it! it rocks, cery musical, good vibes from Strasbourg"

David Maslo:  "i really enjoy your CD.. above all the disco tracks. They are really nice and i will definitively play them"

Uness Soulheat: (about "SEX CRIME") "that roooooooooocks ! can you imagine that we can count on hand fingers producers like you with such quality??? This track is gorgeous, i can say no more, i just listen to it again and again..."

JedSet Soulheat:  "i really like what you do, and i wish you success and recognition because your music worth it"
Informations
For further information please contact us, we will do our best to answer you quickly.